Affiliated Company

Quest Dental Material Corporation
Manufactured around the artificial teeth of sales main products. It is regarded as the most secure place in Cebu Island. Working within this industrial area is regarded as the status of local people, and we have excellent talent.
Produced artificial teeth are manufactured at low cost, so they are exported to countries other than Japan, especially in East Asia.
Name of Company
Quest Dental Material Corporation
Address
MACTAN EXPORT PROCESSING ZONE Ⅱ
BASAK,LAPU LAPU CITY,PHILIPPINES
Business
Manufacturing the Dental Material
Representative
Chairman・Hitotaka Takemura
President・Jiro Seo
Started
1997
Capital
JPY85,000,000
Employees
Employee 350 persons・Japanese 4 persons
.
.
Organization Chart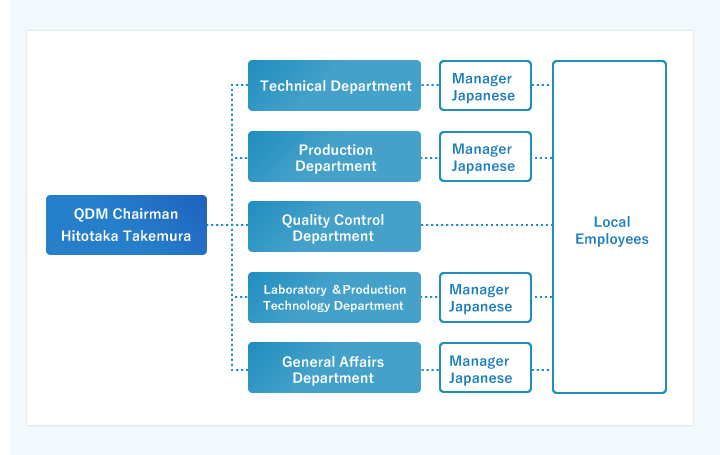 QDM President
Jiro Seo
As digitization of the dental industry accelerates, factories must also evolve. We aim to shorten the quality, productivity and delivery schedule upgraded not only by introducing a de-analogue, self-developed self-developed machine, introducing various measuring instruments applying the latest system.
Japanese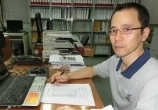 Japanese Manager Satoshi Shimotoso
Communication skills are always conscious while transferring new products as manufacturing sites, improving productivity, and developing local staff.
We constantly communicate with the local staff, as well as Japan, and by utilizing the TV conference system, we will make arrangements by stakeholders and work hard to find problems quickly and aim for smooth factory operation.